LATE NIGHT RADIO
The Forty Nineteens with Tony Valentino
Written by
Tony Valentino Gazanna Music
Dan Markell Fermada Nowhere Music
produced by Tony Valentino
Engineered / Mixed / Mastered by Paul Du Gre'
Vocals: John Pozza
Guitar/Bass/Keys/Vocals: Tony Valentino
Accoustic guitar /Vocals: Matt Colleran
Drums/Vocals: Nick Zeigler
Release date June 5, 2020 on Big Stir Records
Click HERE for ARTWORK
Joe Grushecky of The Iron City Houserockers has something to tell ya!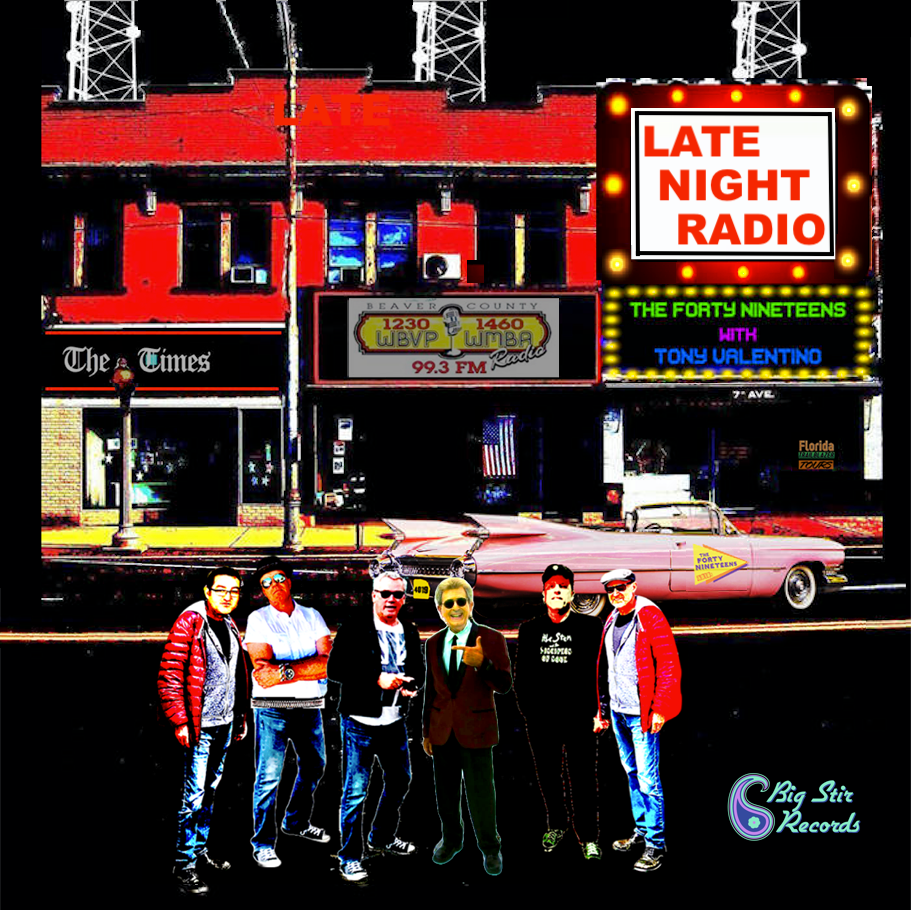 Tony grew up in the hills of a small Italian village, then found his way to California and became an
integral part of the early 1960's LA garage rock scene. He's crossed paths with The Rolling Stones, Bing Crosby, The Doors,
Dean Martin, The Wrecking Crew, and performed on shows such as The Munsters, Ben Casey, American Bandstand, and Riot On
Sunset Strip. His guitar work on "Dirty Water" is the garage rock template, and earned him the title "The Godfather of Punk Guitar."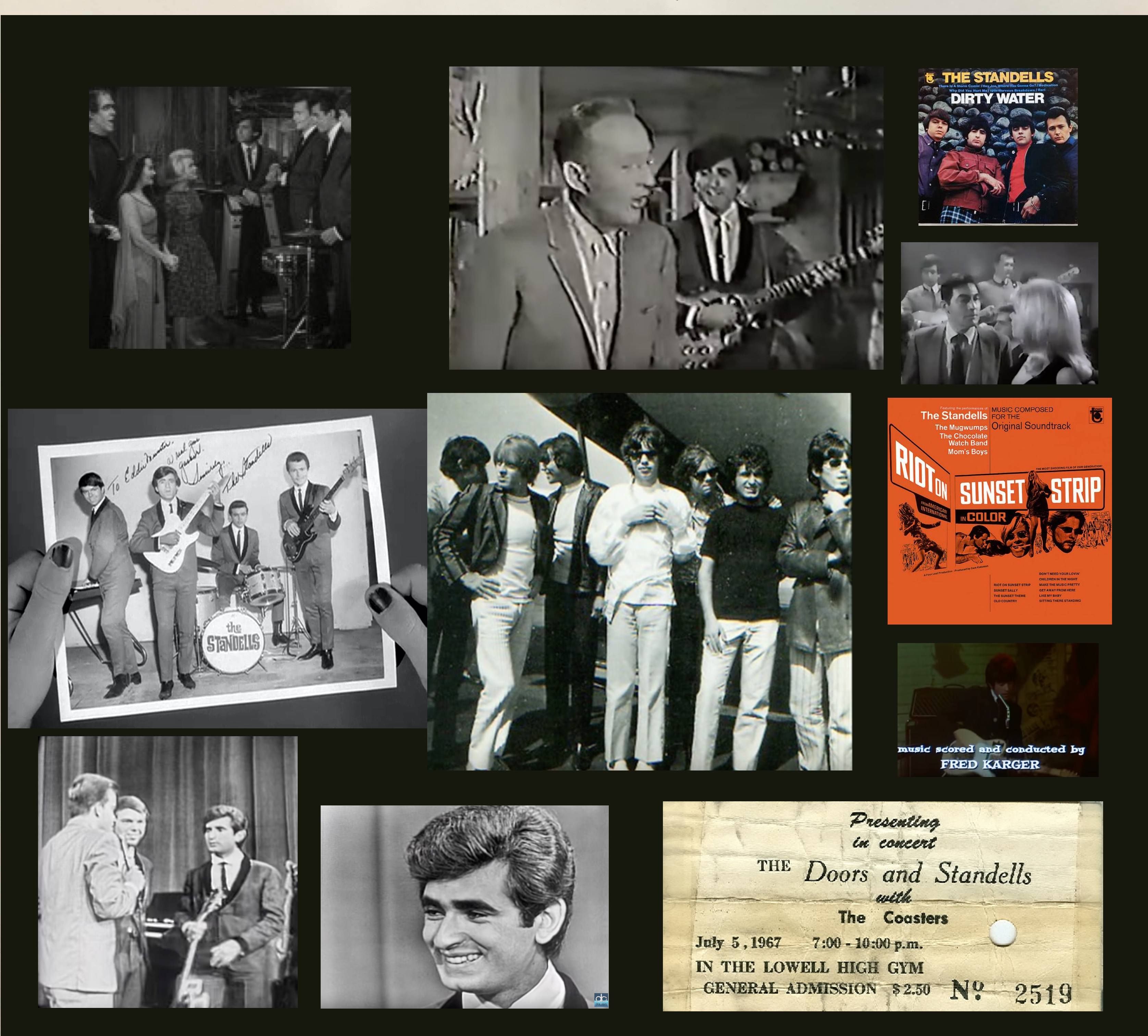 Tony and The Forty Nineteens live at The Big Stir in Burbank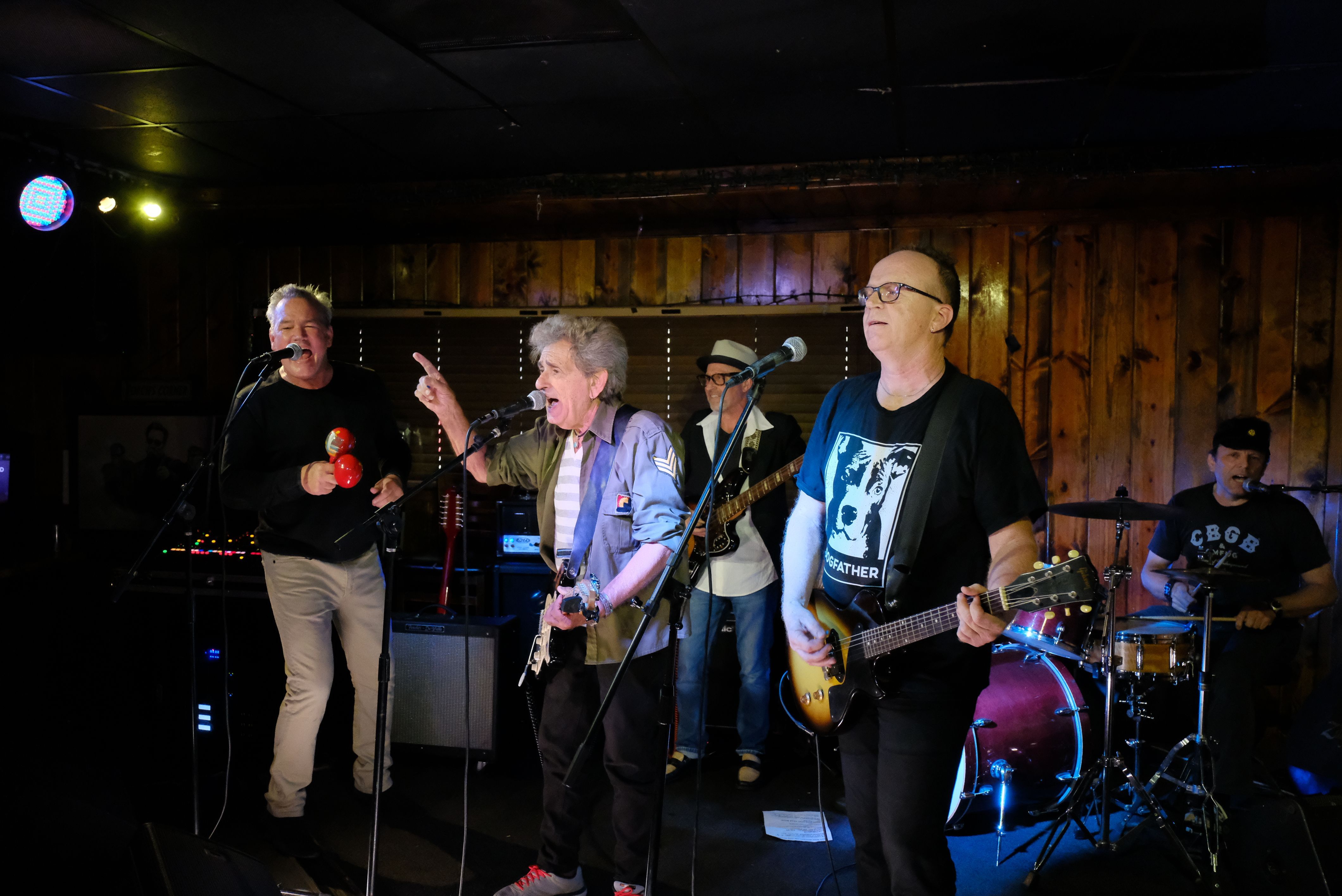 Having fun recording with the great Mr Tony Valentino !
RADIO ACTION
Sirius XM Mighty Manfred Underground Garage July 30
Sirius XM Bill Kelly Underground Garage July 25,
Sirius XM Bill Kelly Underground Garage July 10
Sirius XM Bill Kelly Underground Garage June 27,
Sirius XM Mighty Manfred Show Underground Garage June 18
Sirius XM Bill Kelly Underground Garage June 13,
Sirius XM Bill Kelly Underground Garage May 30,
Sirius XM Bill Kelly Underground Garage Blackhole Bandstand May 23
Sirius XM Underground Garage Genya Ravan May 15,
Sirius XM Underground Garage Rodney on The Rock May 4,
Radio Caroline Steve Anthony Show May 28, June 3, 18, July 15,
Radio Caroline Andre Oz show July 28,
Radio Caroline Tony Paul Show May 29,
CKCU Ottawa Canada June 6,
KDHX St Louis MO May 27,June 16, 19,
KKFI Kansas City: Under the Radar May 3, 10,
KKFI Kansas City: Retro Red-Eye Express May 9, 30,
KONR Anchorage AK May 14, July 15, Aug 7,
KUCR Riverside CA June 3,
KWVA Eugene OR July 11, 18,
KX FM Newport Beach CA May 23,
KZFR Chico CA May 16, July 11,
Rarity Rock Radio: In rotation
WBVP Beaver Falls PA May 1,
WCLG Morgantown WV June 7,
WCNI New London CT In Rotation July 28,
WEFT Champaign IL June 4,
WFIT Melbourne Fl June 5,
WFMU Jersey City NY July 8
WITH Ithaca NY May 9,30,June 6, July 4,
WITR Rochester NY May 15,30,June 27, July 10 18,25,
WKQV Z93 The Rock Saginaw MI June 7
WLER 97.7 The Rock Station Butler PA June 21
WMBR Cambridge MA July 8,
WMFO Medford MA June 12, Aug 6,
WMSE Milwaukee WI
WMUH Allentown PA May 23,23,23,
WQFB Flagler Beach FL In Rotation July 21,
WRUR Rochester NY May 9,30,June 6, July 4,10,18,25,
WSUM Madison WI May 25, June 13,
WVMO Monona May 24,
WXLV Schnecksville PA
WXRY Columbia SC June 14, 19,
WSXR Glenwood NJ May 25,June 1,
artefaktorradio.com June 9
CharlieMasonRadio.com Virginia USA July 31
Chasing the Essential June 5,
The Divided Aug 3,3,
HFM Musical History Tour June 12,
Ice Cream Man Power Pop and More June 18,27,
KORadio.Rocks (UK) July 31
Live Ledge with Scott Hudson June 6,
There Once Was A Note May 7, July 25,
The Flash on Air Paul Groovy June 8,
FlatlinesRadio.de (Germany) July 31
Go Deep with Bruce Rave May 23
Mad Wasp Radio July 12, 19,19,
MediaMonarchy.net June 8,
Military Veterans Radio June 8,
MNETRadio.com July 31
The Music Truffler June 7,
NWCZRadio.com (Washington, USA) July 31
Paul Groovy Show
PoDunk Radio July 31
Power Pop Overdose June 5,
Plastico Elastico Spain
PunkRockDemo.com July 31
RipperRadio.com (Ohio, USA) July 31
ShackRadio.com (Gippsland, Australia) July 31
Target Radio UK  Aug 9, 10, 11, 11, 11,
Teen Beat Garage Rock Show July Episode 29.
Voix de Garage Grenoble Campus Radio Grenoble France July 15,
VoodooRadio.Online (UK) July 31
Westcott Radio with Dana and Carl June 7,
Woody Radio Sacramento
PRESS

TimesOnline.com
Boppin' Like the Hip Folks Do
Aqua Marine
Rodney Bingenheimer: Little Stevens Underground Garage


Radio Caroline: Steve Anthony Show
Bill Kelly: Little Stevens Underground Garage